Willow Beach Harbor has

been totally renovated as of 2011. There is

a

new

store,

restaurant grille,

docks

and full hookup campground, all targeted to be open for business May 2011

. If you want to explore this part of the river or enjoy some good fishing, this is an excellent place to launch from

, but beware you cannot travel north on the river from Willow Beach on Sunday and Monday.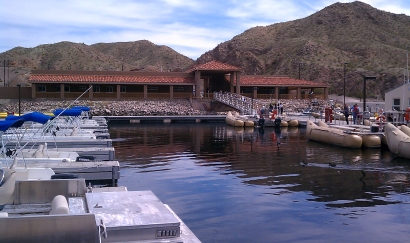 The new marina store is open, about the same size as the previous store, but new. They still have a few bugs to work out for the 2011 season, like the automatic doors shown below in the picture that open as slow as molasses. Notice the woman pushing them open so she can get out. Manual push doors would have been fine, but apparently someone thought boaters are too lazy to push open doors, so they spent a lot money on doors that don't work. I'm sure they'll get fixed soon.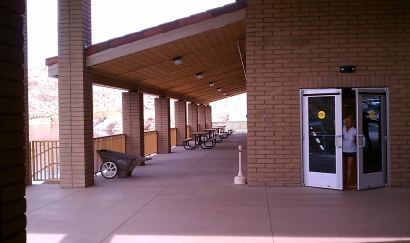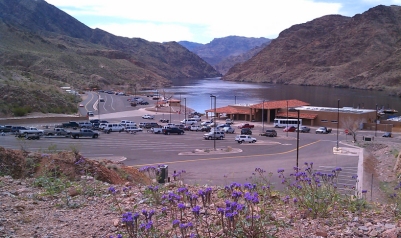 Click me to see a blow up of this awesome canyon view.
Next door to Willow Beach Harbor to the north you will find a rather large fish hatchery, well known by the locals. Local fish planting offers good shoreline fishing just downriver from the launch ramp.... where all the fishermen are on Friday mornings.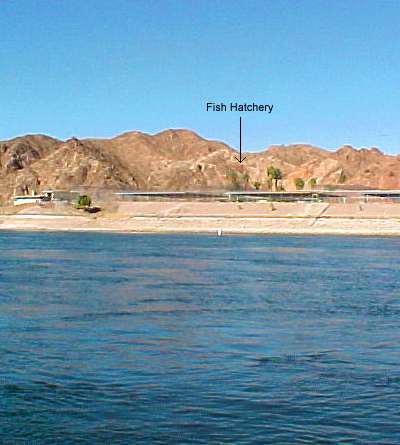 About 4 miles south of Willow Beach Harbor you will see on many maps a place called "The Caves" just north of where power lines cross the river. Most people have never seen the caves because they are just below the water line. For those to have never seen them, the pictures below prove one of the caves actually exist. The other cave is further underwater. The cave in this picture below went back into the mountain about 45 ft.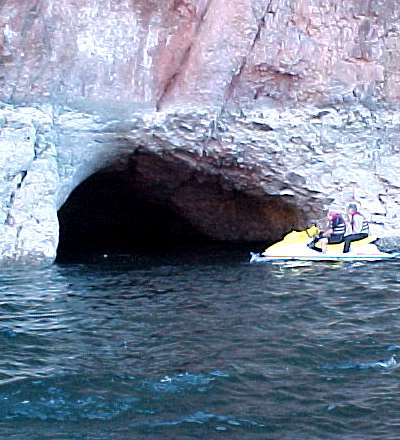 These photos were taken week of Oct 25th, 1999 when Lake Mohave was 14' below normal level. The lake was lowered to renovate the Katherine Landing launch ramp.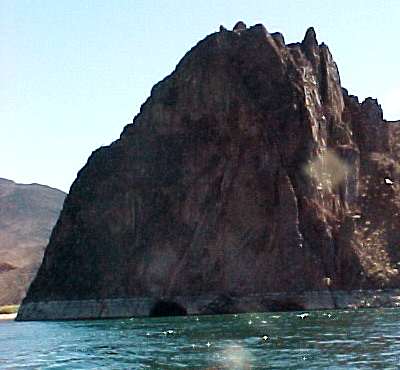 The picture above is looking south, downriver. Just behind the mountain is where the power lines cross the lake. To locate this place see our MAP OF LAKE MOHAVE for the GPS coordinates. Bring your scuba gear, but be careful. I'm told it's dangerous.
The n

ew docks at Willow Beach have fuel available and rental boats, shown below. As of March 2011 these new docks do no accommodate boat mooring, so you must retrieve your boat each night. There are plans to put in a 175 slip dock extension to the current dock, which will accommodate overnight dock slip rentals.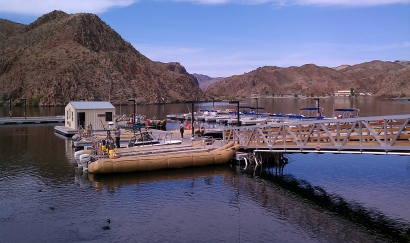 This walkway from the patio to the docks is a great viewpoint to watch ducks and fish down below. The water here is crystal clear, you're able to see fish swim around and ducks dive for food. No fishing from the docks or walkways is allowed.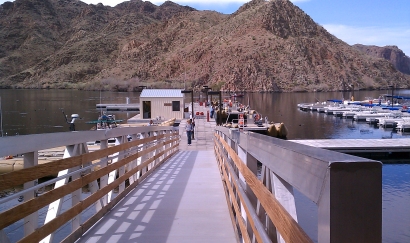 Most of the Marina will be functioning by May 2011, such as the Willow Beach Grill. Hot food will be available to order.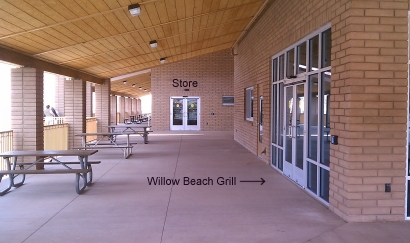 Willow Beach has a variety of rental boats to offer at the marina. Call them at 928-767-4747 for information and reservations.
Willow Beach Marina offers 26' deck cruisers with 220HP, 17' Campion boat with 60HP, 16' Runabout boat with 40HP, Discovery 174 Canoes able to hold 3 adults, a Loon 160 Tandem Kayak, big enough for 2 adults, or a Loon 138 Kayak good for 1 adult. Prices range from $45/day to $250/day.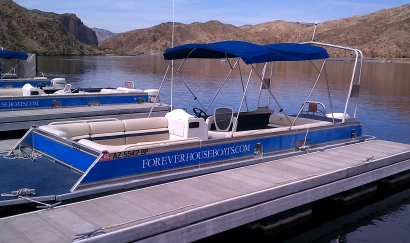 These deck boats are perfect for a day outing with family for fishing. But beware, swimming in this are isn't very fun since the water is 54F all the time, regardless of the weather. The water comes out of Hoover dam at 53F all year long.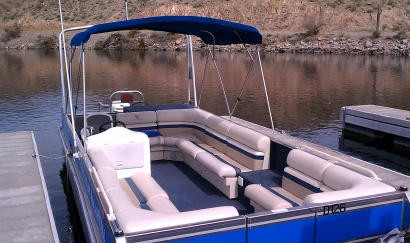 This shows the room inside the deck boat, enough for 10 people.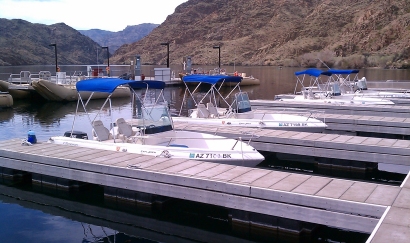 These little runabouts are fun to sight see the area, bring the sunscreen.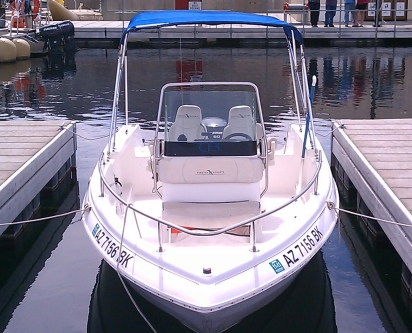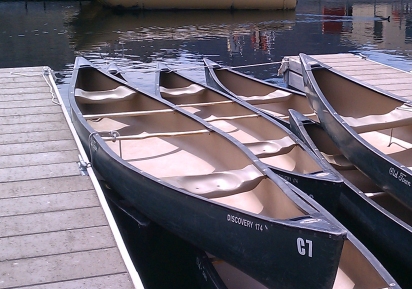 On a low budget you can have fun paddling around in a canoe to see the area. Be aware the river flows at about 3-4mph, you really don't want to paddle too far down river. It's best to paddle upriver along the shoreline (less current) so you know you can get back OK.